Singer-Songwriter
Purna has taken the plunge from songwriting since the age of 10, to becoming a singer-songwriter, starting with the release of her debut single, "Chemical Romance" in January 2021. Her musical influences include Tegan and Sara, Metric, and late 90s alternative bands, such as Third Eye Blind, Goo Goo Dolls, and Matchbox Twenty. Her voice reflects the rare stylings of Debbie Harry (Blondie), Shirley Manson (Garbage), and Courtney Love (Hole), with the tame sweetness of Lights and Michelle Branch. Her music tackles overcoming trauma and abuse, mental health challenges, and loss, to finding inner strength, courage and empowerment.
"I began my career as a producer and mix engineer for live instruments. I also love both business and teaching," Purna says. "But deep down, I always wanted to be an artist too - I just didn't have the confidence. I didn't believe in myself because I allowed the world's typical myth to stop me, which is that artists can't earn a living." 
After experiencing a head injury in 2017, several emotional traumas, and a few brushes with death, Purna began suffering from chronic health conditions. This includes neurological challenges and a debilitating vocal disability that left her unable to speak with tremendous pain in her throat, face and head, and with no medical answers. She was told she may never speak or sing again by many medical professionals, and people in her circles doubted she would. So she relied on her own intuition and worked on healing herself using mind-body-spirit practices, rooted in trauma-healing methods.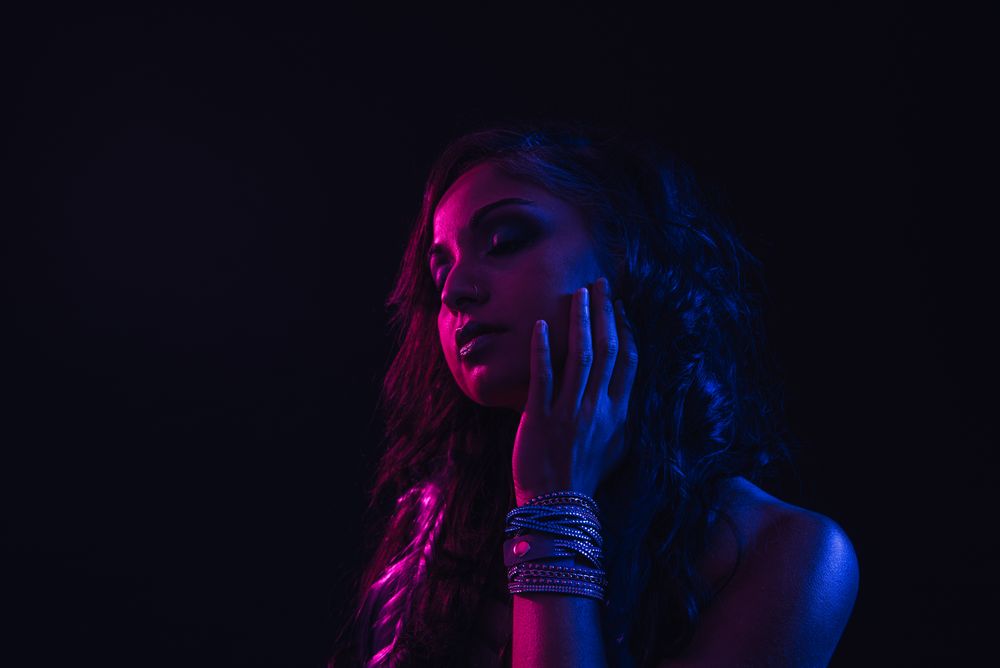 "I never let anyone convince me that my lifelong dreams wouldn't happen," Purna continues. "When the vocal issue began, I was about to start working on my demo album. That project was put on hold, but it honestly lit a fire inside me like never before. I wanted to prove everyone wrong, work with more individuals who identify as differently-abled, and show people that our minds are so freaking powerful. Having this vision literally saved my life at least three times over the last few years as I hit and moved through my deepest rock bottom." 
Today, she continues her recovery with daily rehabilitation exercises and holistic/alternative practices. She schedules her life surrounding periods of vocal use and rest to ensure she is moving towards complete recovery. 
"The release of my first single is something I'm SO proud of," Purna says, moved to tears. "I had this vision in my heart for so long, yet it took the loss of my identity and nearly losing my life to realize I finally had something important to say to the world."